Softerra LDAP Administrator 2010.1 - What's New?
Softerra LDAP Administrator 2010.1 is a major release that offers several new features, improvements and user interface refinements.
Below are the highlights of the major feature additions and changes in Softerra LDAP Administrator 2010.1 from the previous version , Softerra LDAP Administrator 2009.2.
---
Directory Reports
Directory Reports - the main feature introduced in this release – facilitates analysis and monitoring of LDAP directories and provides you with essential information about directory infrastructure and objects. With this feature, you can perform tasks such as tracking of unused directory objects, controlling of high risk objects, reviewing of newly created or recently changed objects, and finding objects with a specific account status.
LDAP Administrator provides you with a wide variety of ready-for-use reports for Active Directory and other LDAP servers making LDAP Administrator a complete LDAP server reporting software. However you are not limited to the predefined reports only. You can easily create your own reports or modify existing ones for your own needs and use them in your everyday work.
The result of a generated report can be exported to LDIF, CSV, MS Excel, HTML and other formats for further use.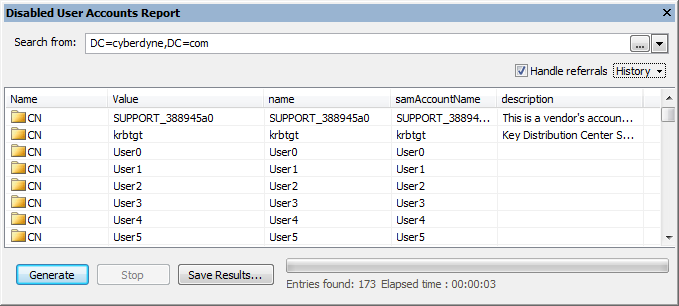 SASL EXTERNAL Authentication

Another important and much-awaited feature — support of the SASL EXTERNAL authentication – enables users to authenticate themselves to a compatible directory server using a client SSL certificate instead of login/password credentials. By using this feature, corporate users can benefit from transparent logon to their directory servers provided that an SSL infrastructure is deployed and being used.
Regular Expressions in LDIF Editor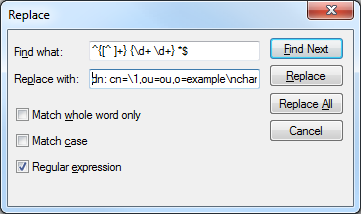 Enriched with the support of regular expressions, the LDIF editor's power goes to the next level. Using the Replace dialog powered by regular expressions, it's very easy to create an LDIF document from a CSV text or any other arbitrary text data.
ObjectClass Attribute Highlighting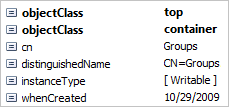 Now you can make LDAP Administrator to highlight objectClass attribute values in List View pane. This feature helps you quickly realize what object classes a certain entry is instantiated from. Especially, this feature is advantageous when working with entries consisting of a large number of attributes.
Attribute List Sorting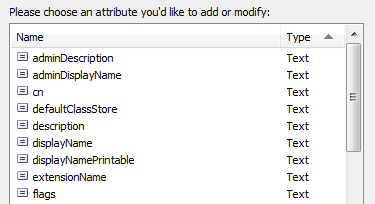 This is a user-driven improvement. For your convenience, in wizards such as Add/Modify Attribute Wizard, it is now possible to promptly re-sort attributes by clicking on the corresponding list column.
Name Forms Schema in Entry Creation Wizard

If your server supports Name Forms Schema or any other way provides the information on what attributes should be used for RDN types, the Entry Creation Wizard automatically selects the proper attribute when specifying an entry RDN.
ntSecurityDescriptor Editor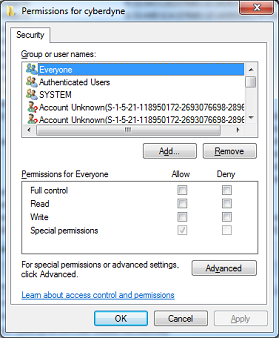 ntSecurityDescriptor is used by an Active Directory server to store the access control information set for directory objects. Starting with this version, it is possible to edit Active Directory access control assignments as with native tools such as User and Computers MMC add-in.
Fetching Attribute Values With 'range=x-y' Option

If you work with Active Directory, the problem of retrieving partial attribute values will never ever bother you again. Now you can control the way of fetching the attributes with large number of values. You can either have all the values retrieved fully automatically or you can load them manually every time you want by using a context menu command.
Active Directory Search Options Support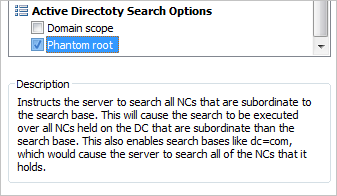 This new advanced feature makes it possible to tweak LDAP Administrator searches with Active Directory specific search options such as Domain Scope and Phantom Root.
Active Directory Attribute List Cleanup
When creating entries in Active Directory with older versions of LDAP Administrator, you may have noticed lots of attributes displayed in the list of available attributes. Many of them however can never be used by you as they are read-only, operational, synthetic, back-link, system-only or managed by SAM (Security Account Manager). Starting with this version, LDAP Administrator displays only the attributes that can be safely used without displaying cryptic messages upon attempting to create an entry.
Windows 7 and 2008 R2 Compatibility
The application was carefully tested with recently released operating systems Windows 7 and Windows 2008 R2. All the issues found have been addressed.
---